Amex GBT Lawyers Travel (Lawyers Travel™) provides an in-depth, personalized, itinerary-specific information report with monitoring on safety and quarantine requirements at travel destinations as well as health and safety protocols and guidelines for all air, rail, hotel and car booked. This gives travelers a single resource with the tools to make an informed decision and actions items for their upcoming travel plans while monitoring their entire trip.
---
Engage our 24/7/365 in-house Safety Check to provide your travelers with an added level of dedicated care throughout their journey. Lawyers Travel Safety Check will monitor a trip and confirm if anything has changed prior to and during travel to give travelers the most up to date information about their journey. Additionally, trips will be monitored 24/7 with automated risk alerts as world events occur.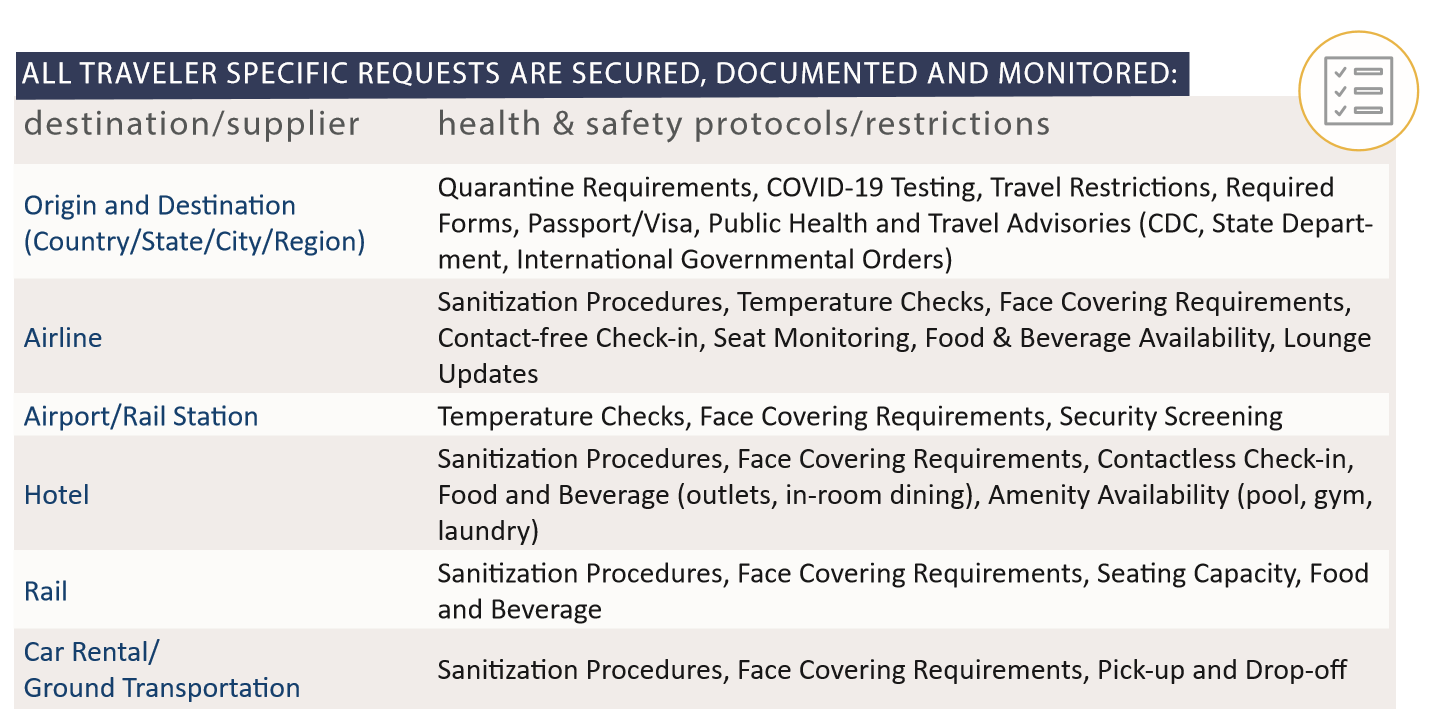 Trips will be monitored and all changes and updates will be communicated. Lawyers Travel's Safety Check is performed:
Within 24 hours of ticketing
Updated 4 days prior to travel if booked 7+ days in advance
Updated again 24 hours prior to travel
Continuously throughout the trip
To learn more, fill out the form on this page and a Lawyers Travel specialist will reach out to answer any questions you may have.